7 Ways to Improve Your Sexual Wellness
---
Published July 25, 2022
At its simplest, sexual wellness is the state of being physically, mentally, and socially comfortable with your sexuality. This means having a positive attitude toward sex and feeling good about your sexual activity while enjoying it to the fullest. It also includes feeling comfortable discussing sex with your partner, communicating your needs, and maintaining healthy sexual relationships.
In short, sexual wellness is about feeling good about your sexuality and being able to express and experience it in a way that is healthy and satisfying for you.
The Benefits of Improving Sexual Wellness
There are many reasons why sexual wellness is important.
For one, it can help to improve your overall physical health. Regular sexual activity has been shown to boost immunity, reduce stress levels, enhance sleep quality, boost energy levels, and even improve heart health.
In addition, maintaining a healthy sex life can help to improve your mental well-being by boosting serotonin levels, which can help improve your mood and fight off depression. Other benefits include higher self-esteem and lower stress levels.
Sexual wellness positively impacts personal and romantic relationships. It fosters intimacy, trust, and communication between partners. It can help you feel more connected to your body and experience greater pleasure.
Low Sex Drive? Learn About Our At-Home Hormone Testing to See How We Can Help
Improve Your Sexual Wellness
1) Talk About Sex – First, with yourself, and then with your partner. Open communication is essential for good sex. When you can talk about what you like, what you don't like, and any concerns or questions you have, you're more likely to have enjoyable and satisfying sexual experiences. If you're feeling shy, ease into the conversation and find ways to communicate that you're comfortable with. This could be writing things down or sitting back-to-back when talking.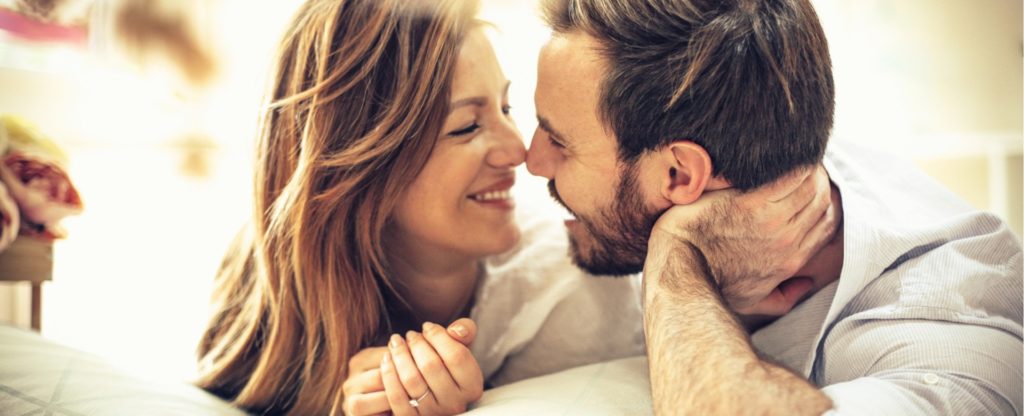 2) Get to Know Your Body – This means being familiar with your body and understanding what makes you feel good. If you don't know or aren't sure, it's never too late to learn. The more you know about your own body and what brings you pleasure, the easier it will be to communicate this to your partner.
3) Understand Medication and Medical Conditions – The thought of discussing sexual wellness with your doctor can be uncomfortable or even taboo. But the truth is, sexual health is just as important as physical and mental health, and it deserves the same level of care. By understanding how medications and medical conditions may be affecting your sex life, you can take steps to improve your sexual wellness.
4) Redefine and Explore Intimacy – Focusing solely on intercourse can often lead to frustration and disappointment. Instead, try to expand your understanding of intimacy beyond the physical. Intimacy is about connection, both physical and emotional. It's about exploring new ways to give and receive pleasure. And it's about communicating openly with your partner about your needs and desires.
5) Restart a Stalled Sex Drive – Emotional obstacles like stress and anxiety, body image issues as you age, and low self-esteem can all lead to low sex drive. In addition, as our bodies change through menopause or declining testosterone levels, low hormones can also lead to a significant decrease in sexual desire. By addressing these challenges through bolstering your mental and physical health, you can achieve better sexual wellness.
Science-Backed Personalized Supplements for Improved Sexual Wellness
6) Get the Help You Deserve – Sex has been a taboo topic for generations. It was never discussed openly, and people were embarrassed to even think about it, let alone talk about it with someone else. Unfortunately, people didn't have the information or resources to have healthy and fulfilling sexual lives.
Thankfully, times have changed, and we are now more open about discussing sex. Sexual healthcare providers are trained to talk about these sensitive topics in a respectful and non-judgmental way. They can offer information, support, and resources to help address any concerns you may have. In addition, there are many online resources available that can provide information and support anonymously.
7) Use Hormones and Supplements to Your Advantage – Many different factors can contribute to sexual wellness, including hormones and supplements. Hormones play a vital role in sexual function and desire, so it is not surprising that hormone therapy can be an effective treatment for sexual problems. In addition, certain supplements can also improve sexual function and pleasure.
Live a Healthy, Fulfilling Life
Improving your sexual wellness is an integral part of living a healthy and fulfilling life. We hope you better understand that taking steps toward improving your sexual wellness is worth it. Contact us today about our at-home hormone testing. We can help get you started on the path to feeling like your best self again through personalized supplements and a customized hormone program.
The post 7 Ways to Improve Your Sexual Wellness appeared first on BodyLogicMD.